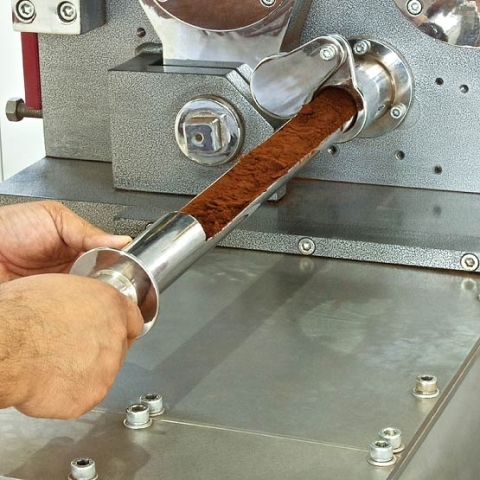 Exceptional features
IBO Series Toper Roll Mills meet the distinct requirements of capsule and ultrafine coffee producers by innovative features as:
Consistent particle size precision and uniformity
24 hours non-stop operation
Grinding under 40°C at all times by special cooling system
Highest aroma and volatile oil preservation technology available
The only roll mill with sample spoon in the world
Ultrafine grinding of 50 – 125 um Turkish Coffee
High-tech, independently driven rolls manufactured with 50+ years of grinding experience
Soft particle edges for better & smooth drinking experience
Highest quality from the "Academy owner"
Toper's global coffee roasting and grinding experience makes the company an innovation house for best possible coffee production quality.
Founding and running the only Coffee Academy with SCA Diploma System in Turkey, Africa and the Middle East, Toper closely follows the latest improvements on the market.
New Roll Mill is a part of this continuous innovation in quality and engineering especially (but not limited to) to capsule and ultrafine coffee producers.