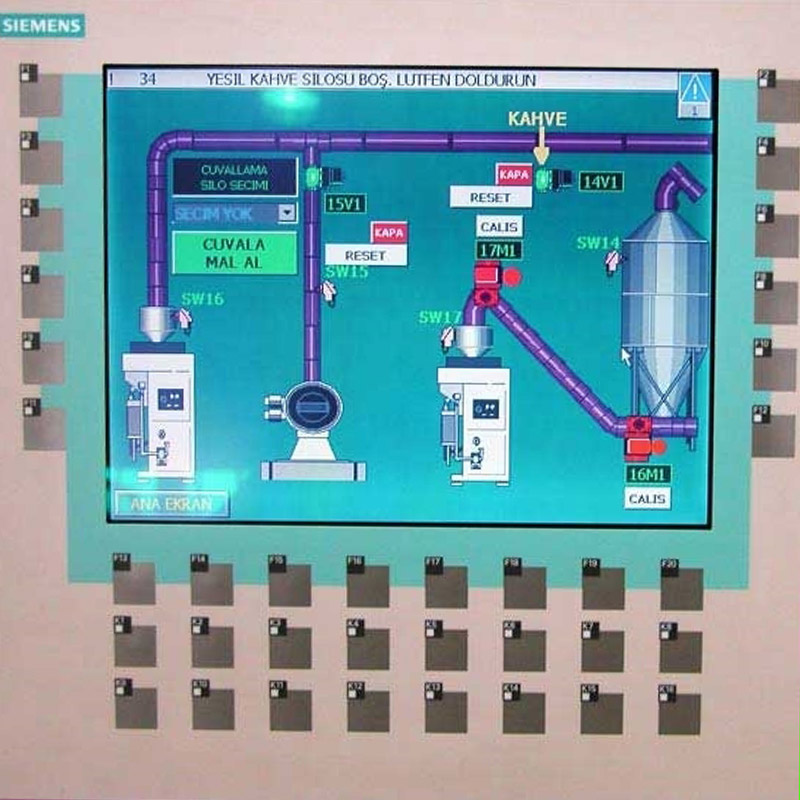 Profile roasting system
Smart and process integration compatible
The basic of Toper profile roasting system is the roasting profiles that you can prepare according to your own prescription(s).
Roast master or process executive can control the various parameters of beans, ambient, roasting and the process timing with these roasting profiles.
Different roasting profiles can be set for various coffee bean varieties and product range.
Once the profiles were set up, any simply trained member of technical staff can roast prescribed coffee beans' varieties precisely with the same quality at all times with a simple training.
After roasting manually, the profile roasting system detects and learns the roasting style, records and repeats it forever.
Unlimited number of prescriptions can be set, transferred on computer and be applied to another roaster with profile roasting system.
This system is compatible with Cropster® and can be adapted to roasters of any brand.
Full automatic roasting system
Complete solution, push-button production
This is one of the most developed industrial automations managing the feeding, roasting and discharging processes completely by PLC.
The system automotically takes the green coffee beans into the roasting drum, roasts them and discharges the roasted coffee beans into the cooling tray.
While cooling down a roast, the system takes another batch into the roasting drum and repeats the same process.
Since the system is fully compatible with profile roasting control, unlimited roasting prescriptions can be applied.
Besides controling the temperature of the beans, roasting, ambient and the process timing, full automatic roasting system also controls the complete mechanical process as well.
Optional Water Quenching System can be added and controlled by this system. Full automatic roasting system is ideal for roasting every coffee beans' variety of the world.
You can roast coffee and produce coffee related products with expert formulas without expert staff members with Toper's fully automated roasting system.
This system is compatible with Cropster® and can be adapted to roasters of any brand.
Bu kategoride ürün bulunamadı.