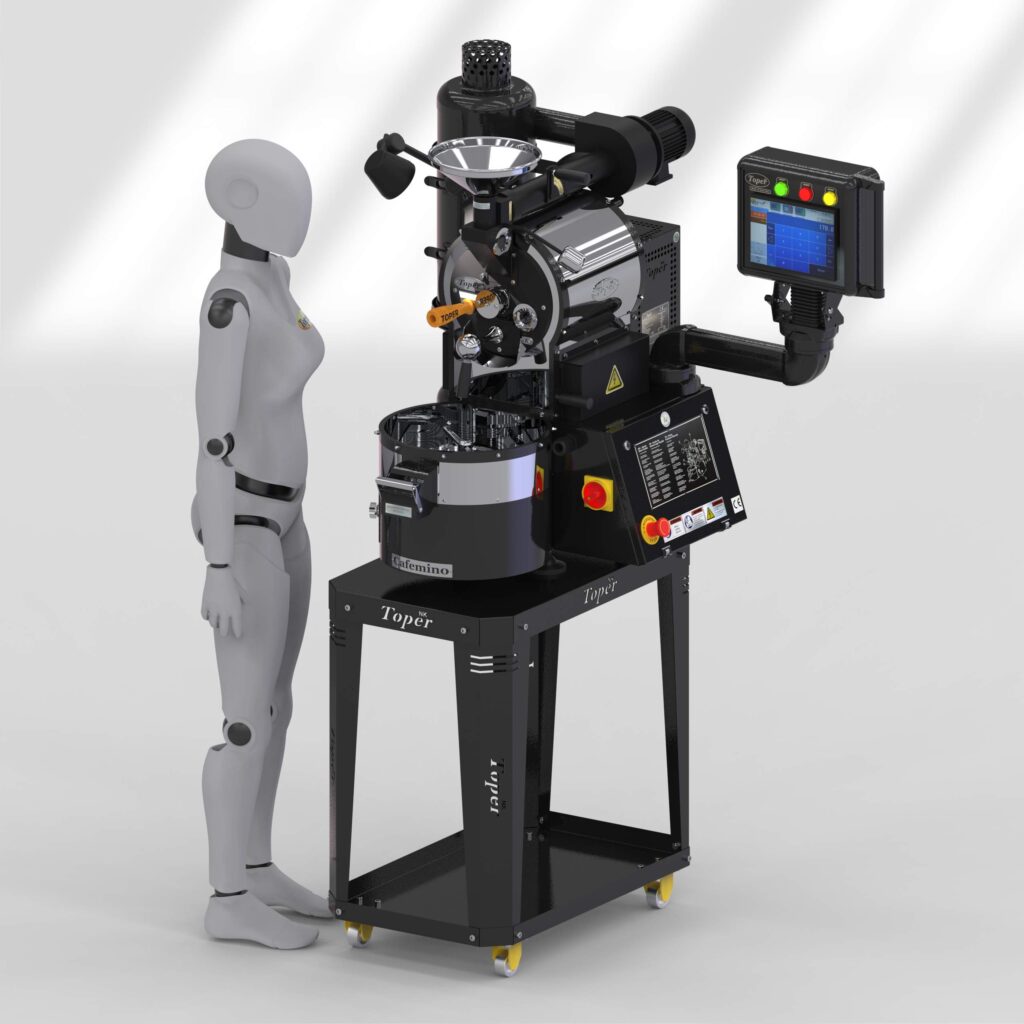 Besides being a model roaster, Cafemino is a roaster that perfectly fits in cafés.
Having been introduced into the market after a 4-year-long research and development process, Cafemino have become one of the top roasters in the world in
32 countries since it was introduced into the market in 2006.
Cafemino, adapting to different geographical conditions, climate zones, coffee cultures and operational needs,has got the ability to roast all kinds of green coffee beans in the world. And now, Cafemino can roast minimum 150 grams of coffee thanks to its sample roasting feature.
Innovations of the new Cafemino will facilitate Roasting Masters' works and of course we consider Cafemino as a gift to Special Coffee World.